Dr. Matt Whiles
Professor
Director, Center for Ecology
Southern Illinois University faculty webpage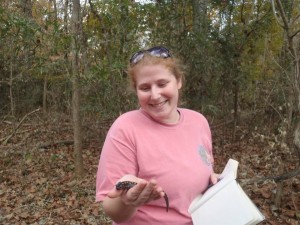 Jessica Fulgoni
Degree: PhD
M.S., Environmental Science, Indiana University
B.S., Biology and Environmental Science, Central Michigan University
Research:
Jessica is an IGERT Fellow and is examining effects of patch-burn grazing on macroinvertebrate assemblages at Osage Prairie Conservation Area in Missouri.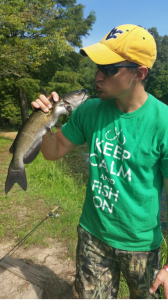 Jared Bilak

Degree: PhD
M.S., Environmental Biology, Clarion University of Pennsylvania
B.A., Biology, West Virginia University
Research:
Jared is a PhD student funded by the Shedd's Daniel P. Haerther Center for Conservation and Research. He is studying the natural history of common mudpuppies (Necturus maculosus), large aquatic salamanders native to the Great Lakes region. Mudpuppies were recently listed as threatened in Illinois and are of increasing conservation concern throughout their range. Bilak is adding to the work completed by Alicia Beattie, a former Whiles lab member. She studied diets, population structure, and seasonal activity patterns of mudpuppies in Wolf Lake, Illinois. Bilak is building off this work by examining habitat selection and seasonal movements, population and home range sizes, and seasonal foraging habits for this understudied species. This study will help inform the conservation and management of mudpuppies throughout the Great Lakes region. Bilak completed his M.S. in Environmental Biology at Clarion University of Pennsylvania under the advisement of Dr. Kurt Regester. His Master's research assessed the prevalence of Batrachochytrium dendrobatidis (Bd) and Ranavirus among eastern hellbender (Cryptobranchus a. alleganiensis) populations in four Western Pennsylvania streams.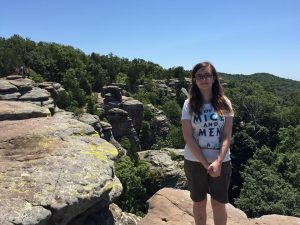 Kasey Fralick

Degree: M.S.
B.A., Biology, Grinnell College
Research:
I am a Master's student interested in the effects of land use practices on aquatic biological communities, as well as aquatic habitat restoration.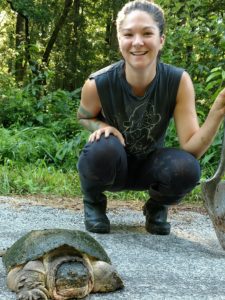 Katie Heiden

Degree: M.S.
B.S., Biology and Chemistry, Dominican University
Research:
I am currently working on obtaining my master's degree while focusing on wetland systems. My interest is examining how anthropogenic influences affect these systems.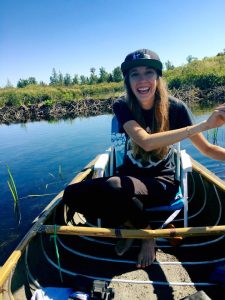 Kelsey Bowe
Degree: M.S.
B.S., Zoology – ecology, evolution, and organismal biology,  Michigan State University
Research:
Kelsey is a master's student studying differences in amphibian communities and nutrition between the Upper and Lower Cache River.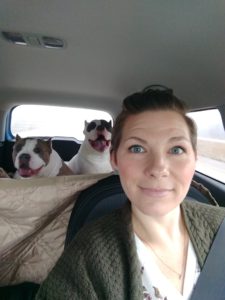 Nicole Roper

Lab Manager
Nicole worked in the lab during her undergraduate work at Southern Illinois University. She graduated in 2014 with a Bachelor's degree in Zoology and returned to us in February 2016 as Lab Manager.